Hakimfar Law
Hakimfar Law PLC is a Personal Injury and Civil Litigation Law firm based in Los Angeles and practicing throughout California. We seek justice for people that have been seriously injured in cases involving catastrophic injuries, wrongful death and business torts.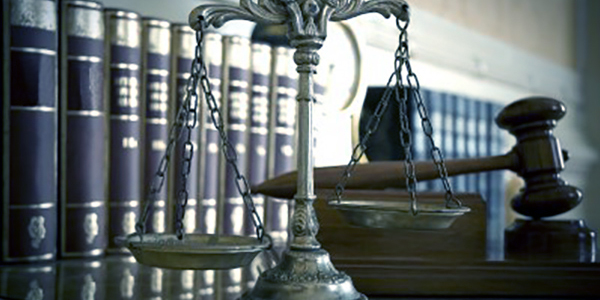 Hakimfar Law: Fighting for Your rights
In the unpredictable world we live in, bad things happen to good people.  Are you or a loved one going through the physical, emotional, and financial repercussions of injury?  Facing accusations of criminal conduct?
Selecting the right lawyer for your case can does make a world of difference.  At Hakimfar Law, we believe that our superior, over-achieving quality of representation is what clients expect and, more importantly, deserve.
Lawyers for the Underdog
"If There Is No Struggle, There Is No Progress."
– Frederick Douglas.
Suffering alone is painful enough. Hakimfar Law is fully aware that if you have been hurt and do not get the compensation you are entitled to or the medical care you need, you are being hurt all over again. We are here to ensure that your rights are upheld and that you are treated with respect from not only us, but the legal system as well.
Being accused of a crime is bad enough. Should you not hire the right lawyer, you may do more harm than good. Mr. Hakimfar protects and upholds the Constitutional Rights of the criminally accused as if they were his own… because they truly are. You deserve a lawyer who is skilled, fearless, and relentless. Mr. Hakimfar has been fighting for the rights of his clients, treating each person as an individual, not a case number.
Hakimfar Law's passion for the practice of law enables us to be dedicated 24-7.
Award-Winning Representation & a Solid Track Record
Hakimfar Law is a boutique firm specializing in plaintiff representation and criminal defense. We handle a limited number of cases on a contingency fee basis, and our practice concentrates on catastrophic personal injury/wrongful death, business litigation, large-value (seven and eight figure) employment, and insurance bad faith cases.
We, at Hakimfar Law, are truly honored to be voted-in and receiving, in back-to-back years, Southern California Super Lawyers and Rising Stars for 2014 and 2015.
A Solid Reputation in the Legal Community
Many of our firm's cases are referred to us by other lawyers who want to utilize our unique legal skills and expertise. When other lawyers lack the ability to undertake a difficult case or lack the reputation with opposing parties, we are regularly called upon for our legal expertise, as well as our financial resources, to take the case to trial. This is especially true in cases that involve highly specialized, technical and complicated issues.
Initial consultations are always free. We also speak Spanish and Farsi.
To schedule a confidential consultation to learn more about how we can help you, call us toll free (800) 276-6666, or submit your case online here.
Hakimfar Law Offices
8750 Holloway Drive
Los Angeles, CA 90069
Phone: 310-730-1250
Fax: 310-730-1252
Hakimfar Law, PLC accepts cases in these California Counties:
Los Angeles, Orange, Riverside, San Bernardino, Kern, San Diego, Ventura, Santa Barbara, Alameda, Alpine, Amador, Butte, Calaveras, Colusa, Contra Costa, Del Norte, El Dorado, Fresno, Glenn, Humboldt, Imperial, Inyo, Kings, Lake, Lassen, Madera, Marin, Mariposa, Mendocino, Merced, Modoc, Mono, Monterey, Napa, Nevada, Placer, Plumas, Sacramento, San Benito, San Diego, San Francisco, San Joaquin, San Luis Obispo, San Mateo, Santa Clara, Santa Cruz, Shasta, Sierra, Siskiyou, Solano, Sonoma, Stanislaus, Sutter, Tehama, Trinity, Tulare, Tuolumne, Yolo, Yuba.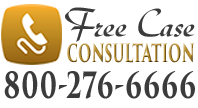 Hakimfar Law : Skilled, Fearless & Relentless
For a FREE, Confidential Case Evaluation, Call Hakimfar Law today!
800-276-6666
Submit Your Case Today