Hakimfar Law
Hakimfar Law PLC is a Personal Injury and Civil Litigation Law firm based in Los Angeles and practicing throughout California. We seek justice for people that have been seriously injured in cases involving catastrophic injuries, wrongful death and business torts.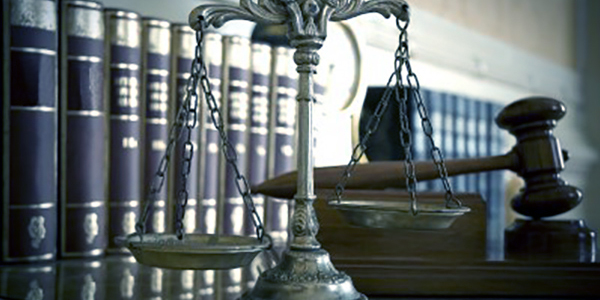 Hakimfar Law: Fighting for Your Rights
Hakimfar Law, PLC is a Los Angeles victim's trial law firm practicing throughout California. Our firm seeks justice for people that have been seriously injured in cases involving catastrophic injuries, wrongful death and business torts.
While some lawyers prefer to settle every case out of court, Hakimfar Law will take your case to trial when it is in your best interests. This is why we carry a reputation for excellence and for fighting for victim's rights in personal injury litigation in Los Angeles and throughout California.
And our results? To date, Hakimfar Law has recovered millions… YES… millions of dollars for our clients.
Hakimfar Law has represented hundreds of clients. Hakimfar Law has the passion and resources to provide each client a voice when suffering personal injury and financial harm. More often that not, we see that victims have suffered from the deliberate acts of big companies – such as contractors that construct buildings defectively, manufacturers that don't fix known defects to save a few dollars per unit, nightclub owners who don't provide adequate security, discrimination and harassment of employees of companies, and delays and denials by insurance companies of rightful claims of their insured.
The list goes on and on–and Hakimfar Law keeps fighting back, providing services for people who have been injured.
When you are in need of a California Personal Injury Attorney to represent you in your personal injury cases, we are here for you.
Initial consultations are always free and allow you the opportunity to find out whether Hakimfar Law, PLC should represent you.
To schedule a free and confidential consultation to learn more about how we can help you, just call us toll free (800) 276-6666.
Hakimfar Law Offices
8750 Holloway Drive
Los Angeles, CA 90069
Phone: 310-730-1250
Fax: 310-730-1252
Hakimfar Law, PLC accepts cases in these California Counties:
Los Angeles, Orange, Riverside, San Bernardino, Kern, San Diego, Ventura, Santa Barbara, Alameda, Alpine, Amador, Butte, Calaveras, Colusa, Contra Costa, Del Norte, El Dorado, Fresno, Glenn, Humboldt, Imperial, Inyo, Kings, Lake, Lassen, Madera, Marin, Mariposa, Mendocino, Merced, Modoc, Mono, Monterey, Napa, Nevada, Placer, Plumas, Sacramento, San Benito, San Diego, San Francisco, San Joaquin, San Luis Obispo, San Mateo, Santa Clara, Santa Cruz, Shasta, Sierra, Siskiyou, Solano, Sonoma, Stanislaus, Sutter, Tehama, Trinity, Tulare, Tuolumne, Yolo, Yuba.
Hakimfar Law : Skilled, Fearless & Relentless
For a FREE, Confidential Case Evaluation, Call Hakimfar Law today!
800-276-6666
Submit Your Case Today